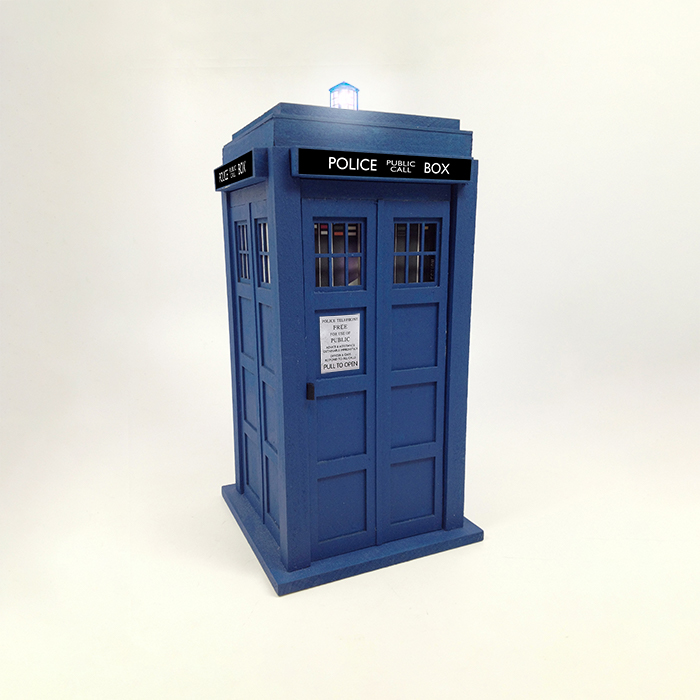 A scale model of David Tennant's (Doctor #10) TARDIS was built to hold the swatch book set.
The swatchbook spines combine into the Doctor Who logo and show a small preview of the colors contained for quick reference.
Each booklet cover has a black and white illustration of the respective Doctor's iconic item.
While that item is usually a neckpiece of some kind, a couple of Doctor's strayed from the norm and always carried an item like hat or umbrella.
Each booklet includes a short synopsis of the Doctor's time on the show and an overview of the swatches included.
Each swatch is named after a planet the respective Doctor visited during his run on the show and the information is finished with silver foil.
Each booklet features the Doctor's iconic phrase.