Wolves of the Kami: Amidst Sheep is a supernatural novel written by Ederick Grey, this specialty edition is hard-cover case bound with a fully designed dust jacket.
Cover photography by Madalina Anton
Each chapter page includes a small fox illustration as a reference to the fox Kami who features in the book.
Fox Illustrations by Jillian Story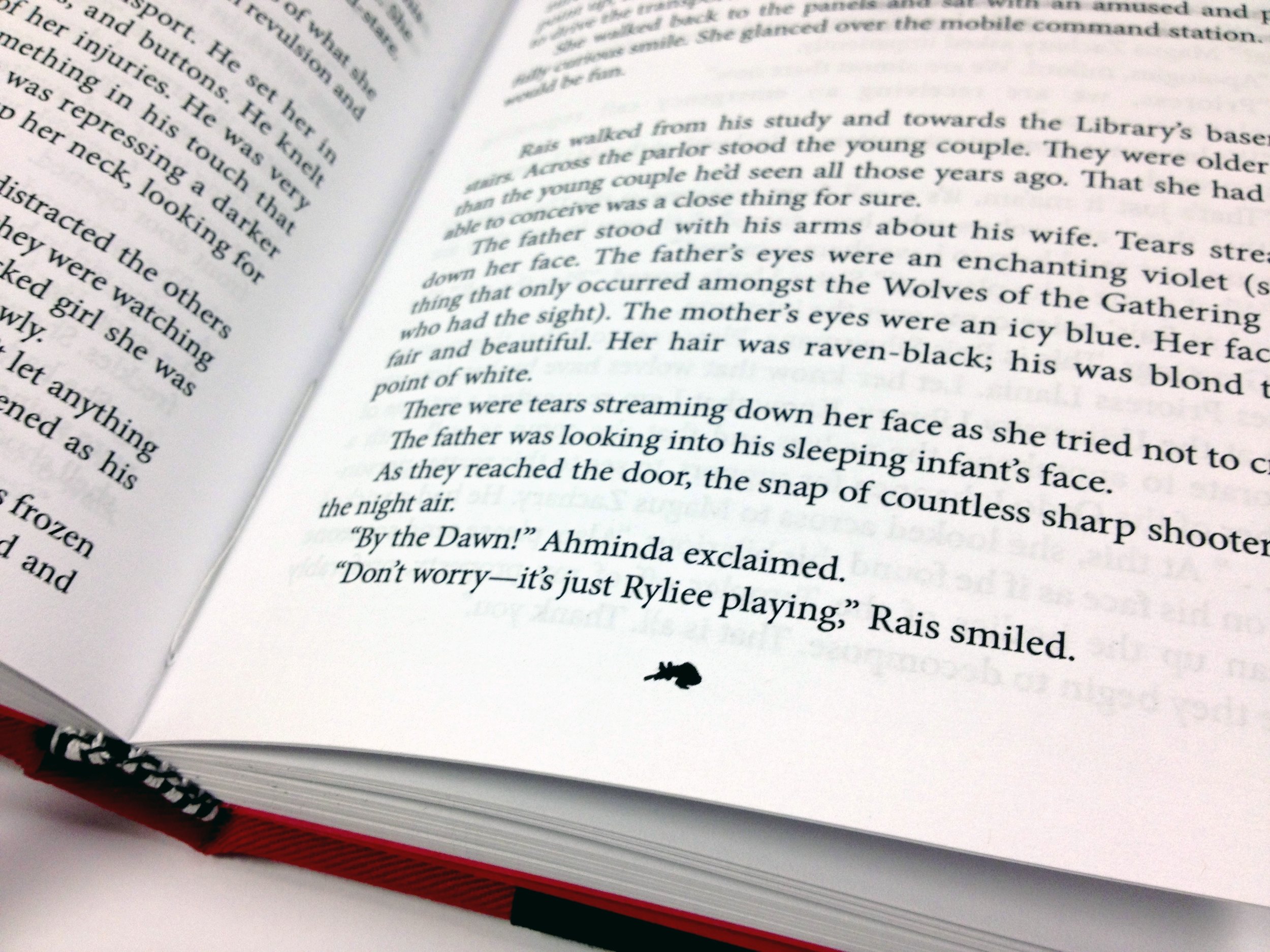 A specialty case bound copy of this book was created for our collection.
All stitching and binding was done by Kyleigh Wentworth.
A spine headband was added to protect the binding.